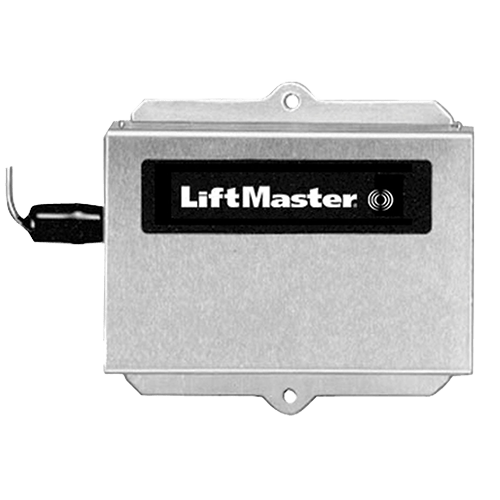 Liftmaster Gate Receiver
$130.00
Liftmaster 312HM 315 MHz Radio Receiver
The Liftmaster 312HM is a 315MHz radio receiver that works with all Liftmaster 315MHz Security+ remotes. These will also work with the 361LM dip switch remotes when set to Normal Security mode.
Power 24V AC/DC or 12VDC
Can be used with up to 15 315 MHz rolling code transmitters (370 series) HIGH security mode or 31 of any type LiftMaster/Chamberlain (315 MHz) transmitter in NORMAL security mode
Special Order: Lead time 1-2 weeks to our warehouse
SKU: 312hm
Product Description
The Liftmaster model 312hm is a 315MHz frequency receiver typically used on gates, commercial garage doors or other doors wired for radio access. The 312hm is compatible with Chamberlain/Liftmaster 315 MHz Security+ remotes in the default high security setting. These receivers will also work with Liftmaster's 315MHz dip switch remotes in the normal security mode (See manual for more information on how to set the security modes). The 312hm also features a jumper to select the voltage of 12vdc or 18-35vac/dc. The receiver has a 2-piece aluminum case with a detachable cover. Also includes a coaxial 8-foot cable and antenna for optimal placement and reception strength.
Can be powered with either 24V AC/DC or with 12V DC. The jumper must be in the 24V position for use with 24V, and in 12V position for use with 12V DC.
The jumper must be set to the proper voltage to avoid damage to the receiver
Stores up to 15 315MHz Security+ Remotes in the High Security Mode
Stores up to 31 315Mhz Security+ or 9 Dip Switch Liftmaster 361LM Models in the Normal Security Mode
Comes with an 8' Coaxial Cable & Whip Antenna
315 MHz Frequency