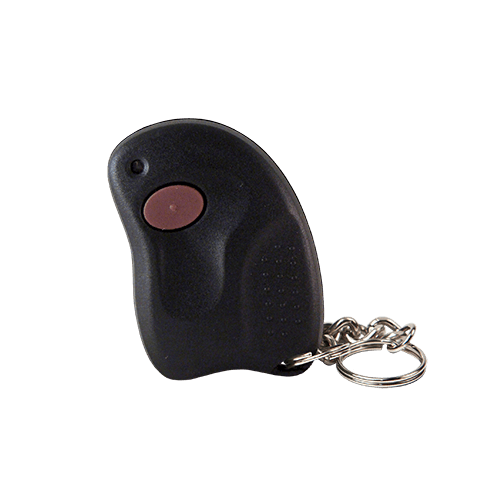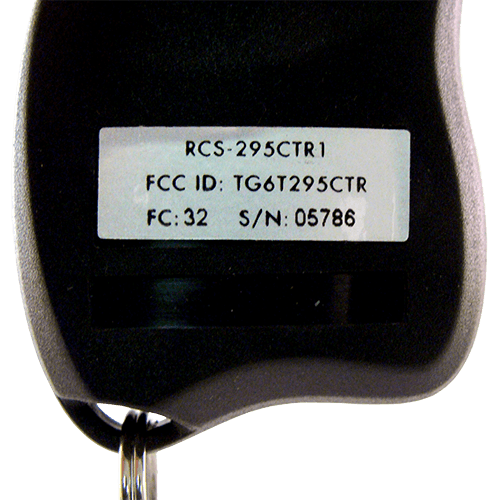 Titan ClikCard Compatible 1 Button Remote
$21.40
Titan GG295-1 Single Button Sentex ClikCard Compatible Keychain Remote
The Titan model GG295-1 is compatible with 295 MHz ClikCard radio receivers. Also known as RCS model RCS-295CTR1. These remotes also come with a 12-volt battery and keychain. All Titan models feature a Lifetime Warranty.
Compatible with all 295 MHz Sentex ClikCard Gate Receivers
Can be enrolled with serial numbers
30 Bit Wiegand
Lifetime Warranty!
Product Description
The Titan remote model GG295-1 is a single button 295 MHz Sentex ClikCard compatible keychain remote. The GG295-1 is also known as RCS model RCS-295CTR1. These have serial numbers for programming and are a Sentex 30 Bit Wiegand format. The Titan series are manufactured by Remote Control Solutions (RCS) with quality materials. These remotes are generally used on gates. The Titan transmitters feature a modern design and a high-quality keychain also included. The GG295-1 also comes with a 12-volt battery. The perfect combination of low cost, better battery life and a Lifetime Warranty, the Titan GG295-1 is the ideal choice for your 295 MHz ClickCard compatible gate remote needs.
Same as RCS-295CTR1
Compatible With 295 MHz Sentex ClickCard Gate Receivers
Replaces Sentex Models snacc1k3fm & snacc1v3fm
Remotes Have Individual Serial Numbers
30 Bit Wiegand Sentex Format
FCC ID: TG6T295CTR1
Attractive Modern Design
12v Battery Included