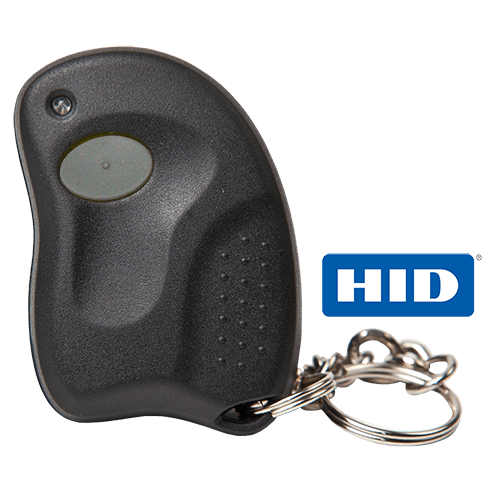 RCS 1 Button 433 MHz w/HID
$24.05
RCS 433ctg1-h 1 Button 433 MHz Keychain Remote w/HID Proximity
The rcs433ctg-1-h is a single button keychain remote with an HID proximity reader chip built in. These transmitters are compatible with RCS 433 MHz Wiegand radio receivers.
Compatible with RCS 433 MHz Wiegand Receivers and HID Card Readers
Same as RCS Model RCS-433CTG1/H
LIFETIME WARRANTY!
Product Description
The remote model rcs433ctg-1-h is a one button 433 MHz remote with a built-in HID proximity coil. This gate transmitter features an encrypted rolling code signal for maximum security. The rcs433ctg-1-h remote is a 26-Bit Wiegand format and has individual serial numbers. The built in HID prox chip works on HID 125 KHz card readers for additional door access. This remote is made by RCS (Remote Control Solutions) and is also known as RCS model RCS-433CTG1/H. The rcs433ctg-1-h comes with a 12-volt battery and a keychain.
Compatible with RCS 433 MHz Wiegand Receivers and HID Card Readers
Same as RCS-433CTG1/H
12v Battery included
FCC ID: TG6T433CTG