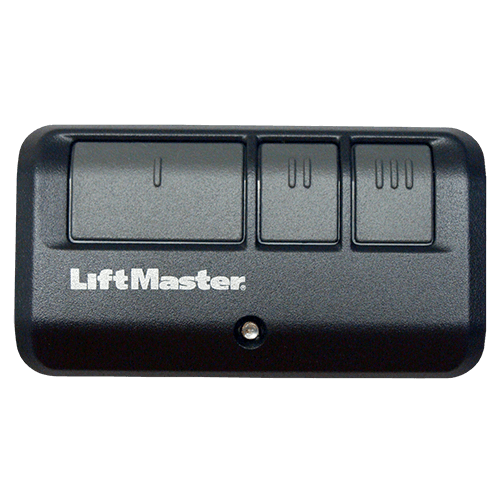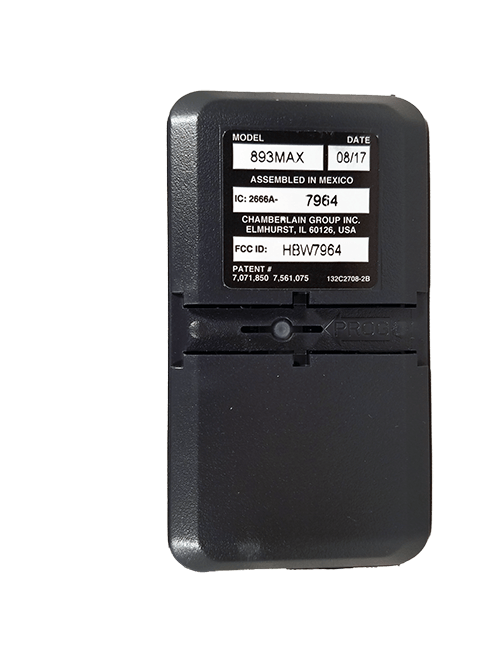 Liftmaster 3 Button Visor
$41.55
Liftmaster 893MAX 3 Button Visor Style Multi-Frequency Remote
The 893MAX works with ALL Liftmaster, Chamberlain, Raynor, Sears Craftsman, AccessMaster and Master Mechanic garage operators made from 1993-present that program with a smart learn button.
Works with ALL Chamberlain/Liftmaster Garage Openers with Green, Red, Orange, Amber, Purple and Yellow Learn Buttons
You Can Control Up to Three Doors And/Or MyQ Enabled Light Accessories
Product Description
The Liftmaster 893max is a 3-button visor style transmitter. This garage remote works with all Chamberlain, Liftmaster, Sears, Craftsman, Raynor, Master Mechanic and AccessMaster operators that program with a smart learn button made from 1993-current. You can control up to 3 garage openers, gate operators or other doors that are controlled with a learn button style Liftmaster radio receiver. The 893max programs to Green (390MHz Billion Code), Red/Orange/Amber (390MHz Security+), Purple (315 MHz Security+) and Yellow (310/315/390MHz Security+ 2.0) learn button frequencies. Liftmaster remotes are made with quality parts and come with a one-year manufacturer warranty.
Compatible with ALL Chamberlain, Liftmaster, Sears Craftsman, Raynor, Master Mechanic and Access Master Garage Operators Manufactured 1993-Current
Works With Liftmaster Garage Operator Models 1245, 1255, 1270, 1280, 1245r, 1255r, 1265r, 2200,2245, 2255, 2265, 2280, 2500, 2575, 2585, 2595, 1345, 1355, 1356, 3220, 3240, 3265, 3270, 3280, 3800, 3500, 3850, 3585, 3595, 8065, 8155, 8164, 8165, 8355, 8360, 8365-267, 8500, 8550, 8557, 8587 and More
Programs to ALL Liftmaster/Chamberlain Learn Button Colors Including Green (390MHz Billion Code), Red/Amber/Orange (390MHz Security+), Purple (315MHz Security+) & Yellow (310/315/390MHz Security+ 2.0)
FCC ID: HBW7964
3v Battery & Visor Clip Included
12 Month Factory Warranty