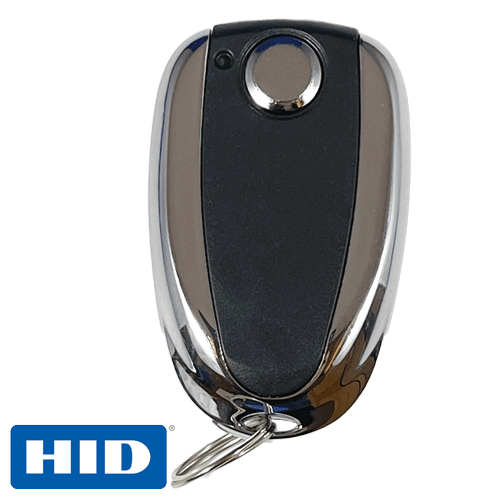 SES 1 Button Remote w/HID – Metal Case
$47.80
Multi Pass RTMPX1 Single Button Remote w/HID Proximity Durable Metal Case
The RTMPX1 MultiPass transmitters by Select Engineered Systems have one button and operate at 433 Mhz radio frequency. The RTMPX1 has a durable metal case this is both attractive and functional. SES Multi Pass remote controls also feature a built-in 26-bit HID 125 KHz prox coil.
Special Order – Minimum Order Quantity of 10
Works with Select Pass Radio Receiver Models SPRFC1WR, RHRFSPWV3 & SPRFC1
Includes HID Prox Chip for Use on 125 KHz HID Card Readers
Availability: Special Order
Special Order: Lead time 1-2 weeks to our warehouse
SKU: rtmpx1
Product Description
The RTMPX1 Multi Pass remotes are made by Select Engineered Systems. These gate transmitters have one button, operate at 433 MHz and feature an encrypted rolling code for maximum security. The RTMPX1 also features a durable metal case that is both attractive and functional. SES MultiPass remotes also feature a built-in 26-bit HID 125 KHz proximity coil. This makes the remote a dual-purpose transmitter that will also work on HID 125 KHz access card readers for additional access to restricted common areas such as a fitness center. These remotes come with a 3-volt lithium battery. Select Engineered Systems remotes are made with quality materials and come with a one-year factory warranty.
Special Order – Minimum Order Quantity of 10
Compatible with Select Pass Radio Receiver Models RHRFSPWV3, SPRFC1 & SPRFC1WR
Built-In 125 KHz HID Prox Chip for Use on HID Card Readers
433 MHz Frequency with Rolling Code Encryption
Part# RTSP1XM
FCC ID: ON3TXPR02
Must Specify Site Code and Starting Number (Please call if you don't know your site code)
12 Month factory warranty