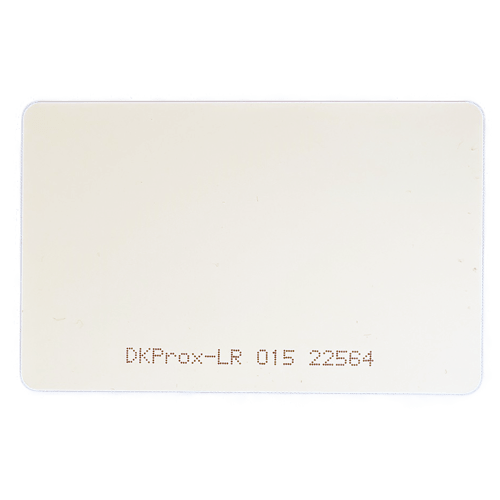 DoorKing Dual Format DKProx/UHF ISO Card
Log in or Sign up to view price.
DoorKing 1508-198 UHF/DKProx Dual Format ISO Proximity Card
The DoorKing 1508-198 ISO proximity card is dual technology for use on DoorKing long range UHF readers as well as their DKProx 125 KHz readers. These cards also feature a printable surface for badge printing or other custom artwork.
Sold in Quantities Of 50
Compatible with DoorKing 1815-350 UHF Readers
Compatible with DKProx Readers 1815-300, 1815-301 & 1815-302
Stock Facility Code and Numbers
Availability: Special Order
Special Order: Lead time 1-2 weeks to our warehouse
SKU: 1508-198
Product Description
The DoorKing 1508-198 is a dual technology ISO proximity card. These access cards work on both long-range DoorKing UHF readers as well as their short-range DKProx reader models. The 1508-198 also features a printable ISO surface for installations requiring a printed ID badge or custom artwork. DoorKing access cards are made with durable, quality materials.
Sold in Groups Of 50
Works with DoorKing UHF Reader Model 1815-350
Works with DKProx Reader Models 1815-300, 1815-301, 1815-302
Stock Facility Code and Serial Numbers
902-928 MHz UHF, 26 Bit Wiegand Format